With Knutson now up for sale, this year COW was held at Missenden Abbey in Gt Missenden in Buckinghamshire. I think it's fair to say that pretty much everyone found it to be an ideal venue for us, with a wide range of different sized rooms for games, a big plenary room, tea and coffee on-tap (and even a bar in the evenings), lots of bedrooms, excellent food, friendly staff, a huge lawn or two and a railway station within easy walking distance. I think there's a good chance we'll be back there in 2024, and 2025.....
Around 50 members attended for the weekend. There were about 38 sessions (almost all games, with just a few "illustrated" discussions), with up to 6 games running simultaneously!
View the COW Programme 2023.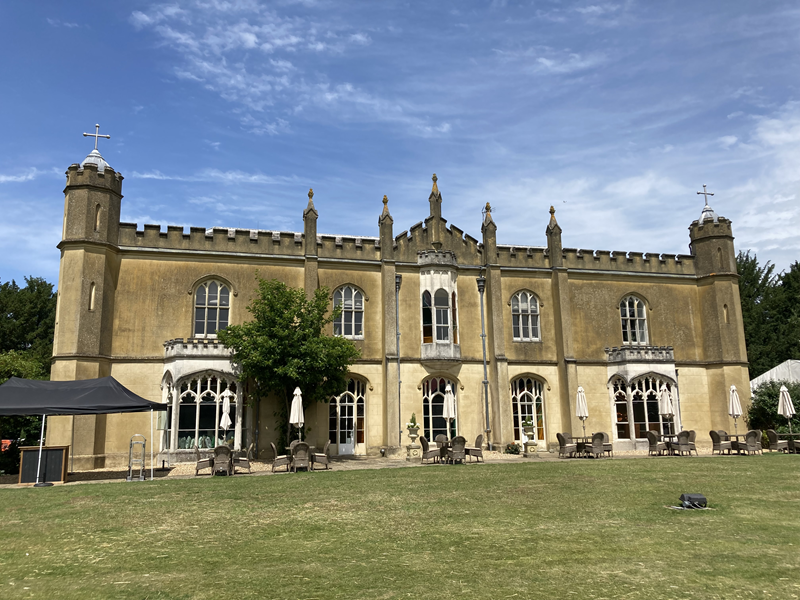 Friday Evening Games
On Friday there is traditionally a plenary game to act as an ice-breaker. This time it was Spartacists - a (vaguely) role-playing/committee game on the Germany immediately after WW1, with added street action! After that there were a number of mostly shorter games for people to play - although Another Footfall Situation allegedly finished around 2am!
Saturday Games
Twenty-four games were available on Saturday. There may even have been a few more as COW as a bit of an "unconference" vibe and if there's a spare slot you can just add a game for it onto the big wall planner. Most games have a sign-up sheet which people use on arrival and throughout the weekend to get signed up for a game.
Sunday Morning Games
Games usually only run on Sunday morning, so that we can hold the AGM immediately after lunch and people can make a reasonable getaway.
Missenden Abbey
Finally a few shots of Missenden Abbey.
Blog Posts
Several WD members run their own blogs. Here are links to their reports on COW2023 which are likely to have more detail of the particular games:
We'll add photos of more games as we receive them. In accordance with the WD privacy policy, if you object to your face being shown in any photo then please advise the webmaster and he'll remove the photo. Please also let him know if there are any errors in the captions!